Martin's Farm Featured in New Video About Composting
Methods to Mitigate Concerns with Food Waste Recycling Operations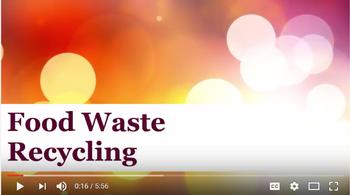 Adam Martin, and Martin's Farm Compost, were featured in a new video by the Worcester Community Project Center, called "Methods to Mitigate Concerns with Food Waste Recycling Operations", to discuss the issues surrounding food waste recycling.
The Center produced two videos: one that is six minutes long, displayed below; and another that is about a half-hour long. The longer video, linked here, is a Video Tour of Exemplary Compost Operation, featuring Martin's Farm.
https://www.youtube.com/watch?v=gLeyWuG40Ko
The Center also included a 133-page report "Northborough Composting: A Peri-Urban Land Conflict" which goes into further detail about the issues surrounding food waste recycling.
From the description above the video as it appears on YouTube...
"Food waste recycling operations are increasing in number across Massachusetts. As these sites become more prevalent, so do land-use conflicts regarding community concerns with operational externalities. Our project goal was to make recommendations to aid in the resolution of a land-use conflict in Northborough, Massachusetts, as well as to create sources of information on techniques to mitigate concerns and prevent other conflicts from arising. This video is one of those sources."
Posted: to General News on Thu, May 4, 2017
Updated: Thu, May 4, 2017